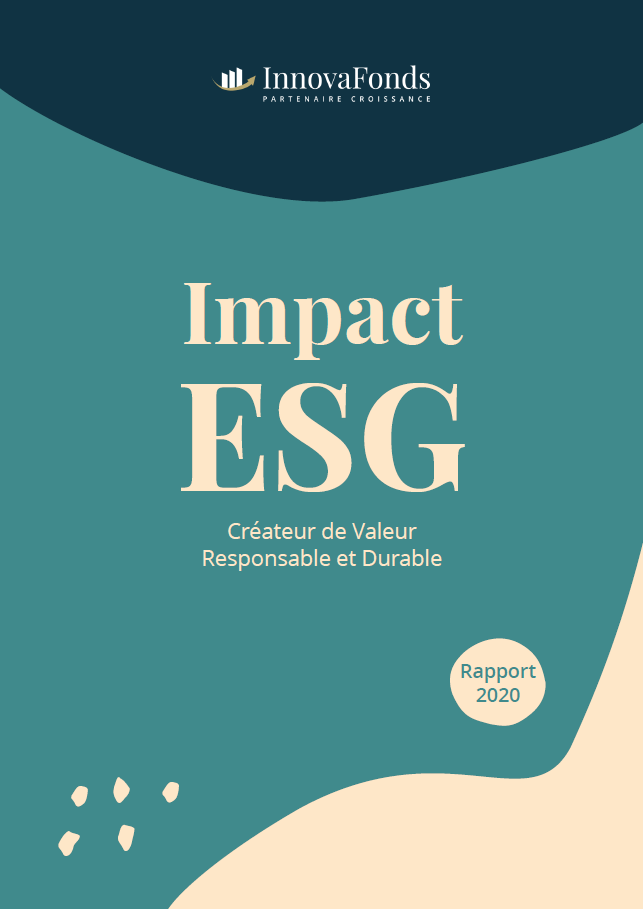 May 1st 2021
Impact ESG - 2020 Report
The year 2020 was very dynamic for InnovaFonds with the raising of the new vehicle (FIT II) and the realization of numerous transactions at the portfolio level.

- Active support for our investments in the context of the Covid 19 crisis: support for social measures, setting up of a hotline with a law firm
- Active participation in the workshops of the International Climate Initiative
- Continued integration of the Sustainable Development Goals (SDGs)
- Improved the measurement of the impact of our companies by integrating new KPIs

And for the first year, we received the highest score from the UN PRI, which gave InnovaFonds an A rating (A for the industry average).

Our main ambition is to help the companies we invest in to succeed in a world where issues such as job creation, value sharing, climate change, diversity, social cohesion and inclusion are becoming more important every day.

This is how we see our mission: to create the companies of the future.