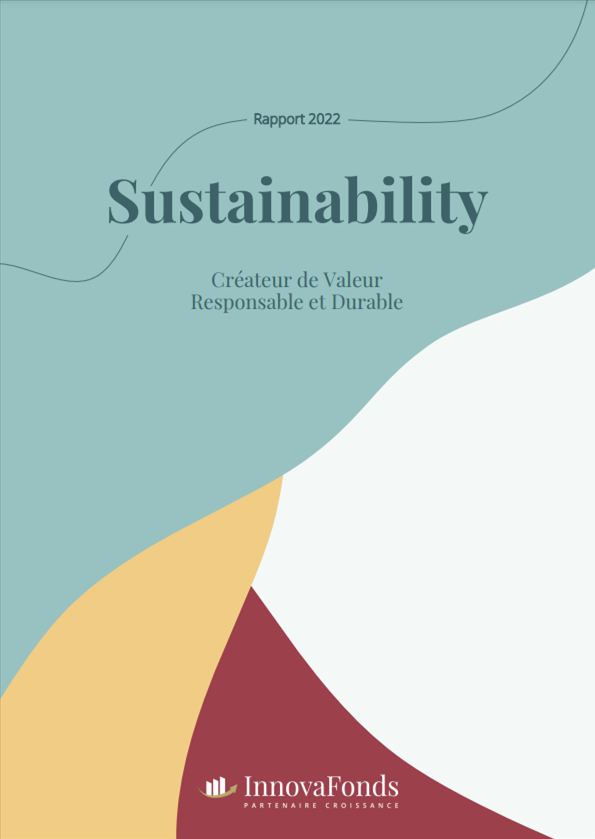 July 27th 2023
Sustainability Report 2022
In 2022, InnovaFonds reinforced its commitment to Industry decarbonization by establishing a precise and concrete roadmap. This initiative encompasses several significant steps:

- The funds currently in deployment and raising stages have been categorized as Article 8 in accordance with the Disclosure - SFDR regulation.
- A decarbonization roadmap was developed to guide our portfolio companies through their energy transition. To this end, a comprehensive carbon assessment (scope 1, 2, 3) is conducted systematically for each investment, followed by the implementation of action plans aimed at reducing emissions.
- InnovaFonds led the Industry Commission of France Invest, with a specific focus on the Decarbonization of Industry task force.

Furthermore, the ongoing year has been characterized by robust activity for InnovaFonds, including the launch of a new fund and the execution of 4 new investments, further enhancing this momentum.

For 2023, InnovaFonds has set a primary goal of intensifying support for companies in their decarbonization efforts and employee empowerment, by systematizing data collection and analysis tools.