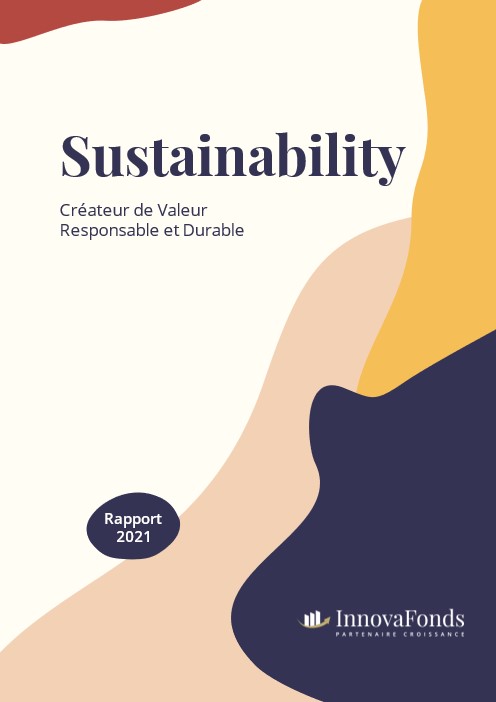 June 1st 2022
Sustainability Report 2021
In 2021, InnovaFonds remained true to its ambition to actively contribute to the dynamism of the local economic fabric and to its commitment as a responsible investor :

- The FIT II fund, as well as the funds in the process of being raised, have been categorized as Article 8 according to the Disclosure - SFDR regulation and have been labeled France Relance
- A partnership has been set up with the firm I Care to support our investments in the energy transition: carrying out carbon assessments and defining action plans
- A fourth employee has joined InnovaFonds' ESG Committee
- InnovaFonds is involved in two working groups of the France Invest Sustainability Commission: decarbonization and regulation.

This year has been very dynamic for InnovaFonds with the closing of the last vehicle (FIT II), the realization of 4 new investments, 1 sale and the realization of 3 build-ups.

Our main challenge is to continue to align with the Disclosure Regulation and the taxonomy both from a compliance point of view and with concrete actions in favor of the ecological transition and social well-being.